Water well drilling service in Manila Philippines
2018-07-30 17:05
Water well drilling service in Manila Philippines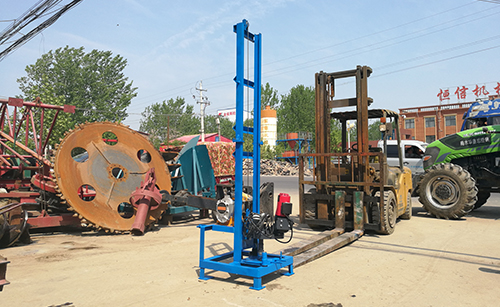 As we know, water well drilling is very good in Philippines, in most country area, almost every house needs a water well for life use or for drinking, also someone want to drill for his small land, farm and his garden. Normally, water could be found not more than 50m depth. If you find some drilling company to finish it, it will cost much higher. If there is much demand for drilling, why not purchase a small water well drilling rig by yourself. It can be used for your own first, then do some commercial drilling, only 3 water wells will help you gain investment back.
Such as our AKL-150H, it can reach to 50m depth easily in area there is no rocks, this is to say, you can even finish two water wells within one day if you are full of experience. It uses 220-240V, 50HZ directly, even one woman can operate it easily in most time. To operate the up/down, forward/reverse. It is OK you have a seat by the drilling rig and operate it.
This AKL-150H use 4kw drilling motor, 1.5kw hoist, 2.2kw mud pump, and such portable type is very popular in Philippines, several sets has been sent to Philippines. Most of them work in good condition.
As to maintain, it is very easy, only add lubricating grease regularly. No need to replace any part for short time.
https://www.youtube.com/watch?v=bYY6xmredYI
is the online video for your reference. If you have interest, just try to watch it.