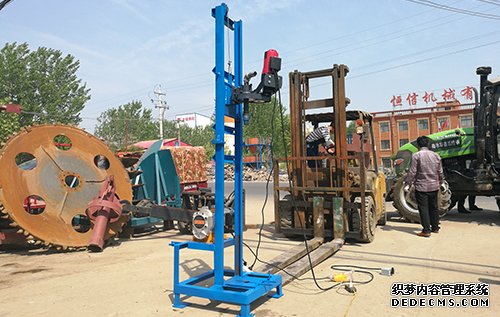 New durable and portable artesian well drilling machine AKL-150H
Tel.: +86-371-56781209
Mobile:+86-15137425291
Fax: +86-371-68620369
E-mail:akldrill@gmail.com
Leave Messages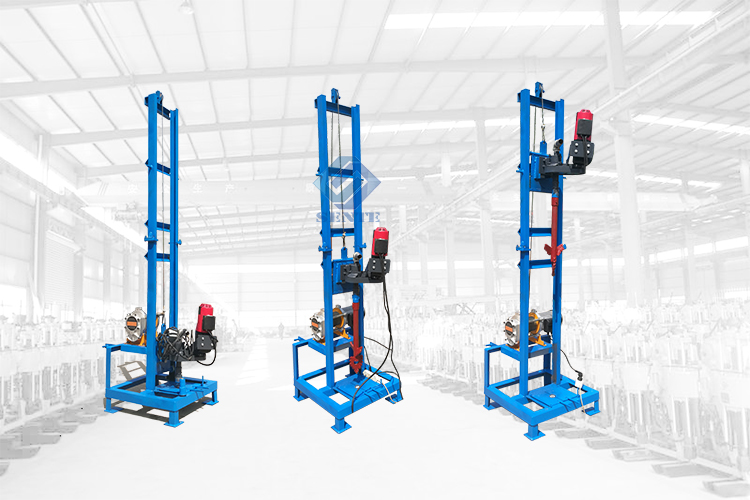 1. Simple structure, can be folded, save much room to transport it to anywhere, even romote rual area by hand. and can work in some narrow place or in your house, drilling tower only 2m in height.
2.Easy operation, as to how to operate, everyone could learn it in 5 minutes, just push the differnt buttons, pull up/down, rotary forward/reverse. however, it is not easy to deal with different probem during drilling, such as too much sand, too much clay, or big stone, it is better to find a experienced worker to drill when you start your first drill, also casing should require some experience, too.
3. Low cost, this standard unit is not more than 2000USD include 40m drilling pipes, 2 alloy drilling bit, 1 mud pump, host machine and all the other tools needed. In most of our world, you can get this investment back by finish 3-5 water wells.
4. It can be used for some small piling project for construction or borewell drilling, if you could find such project, you can make big money in short time.
Wided used for water well drilling for home life drinking, small farm irrigation,or some small special bore hole drilling project. Normally, it is better used to finish a 50m depth water well in area underground formation is not very hard. This AKL-150H can reach to 50m depth within 2 hours if all soil, sand and clay. Anyway, it is possible to drill 100m depth, but should there is no rocks at all, and diameter within 100mm diameter.
If you want to drill a small water wells for your own, or drill for your neighbours, it is one of your best chocie. Host machine is only 200kgs, also could be took apart in three parts, in that way, it is easy for driller to take it to a small truck or even a pickcar.
During drilling, even one woman can operate it by herself. only push four differnt buttons to contro it. really a simple type for personal use. It uses 220V-260V directly, no need to come with heavy engine if you can find access to home use electricty. and in area there is no power, just use a 8kw gasoline generator to provide power for it.
The drilling motor comes from some rock drilling machine which is used to drill iron, so it is very powerful and steady. it can last very long. this is its big advantage.
Technical Parameters of Water Well Drilling Rig AKL-150H

Type

AKL-150H

Max. Drilling Diameter

300mm

Max. Drilling Depth

100m

Total Power

7.7kw

Engine Power

4kw

Lifting Power

1.5w

Capacity of hoist

1.5t

Pump

2.2kw, 220v (flow head 46m)

Height of tower

2m

Rotating speed

200r/min

Measurement

1600mm*900mm*1100mm

Total Weight

600kgs

Drilling Rod Length

1.5m/piece
Get Price And Support
Please Feel free to give your inquiry in the form below. We will reply you in 24 hours