New updated 4kw electric rotary small water well drilling rig in Philippines
2018-06-29 14:45
New updated 4kw electric rotary small water well drilling rig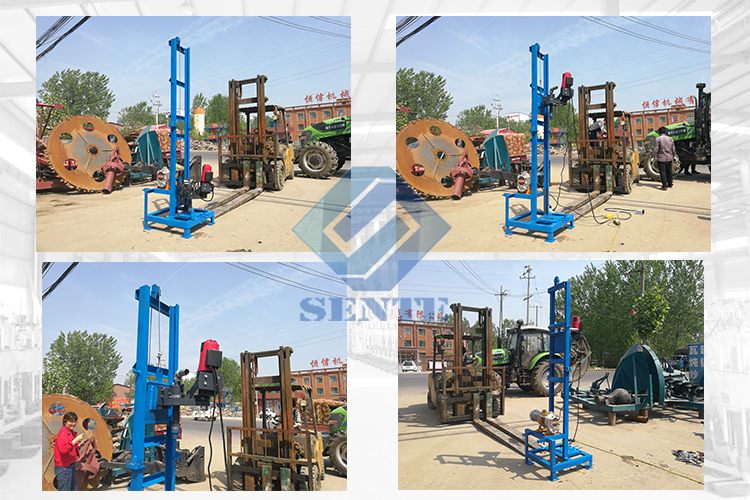 During May, after many test and modify, we update one new type small water well drilling rig to AKL-150H, it is with 4kw drilling motor, connect 220V directly, use 1.5kw hoist. 2.2kw mud pump, can reach to 100m depth in area there is no rocks, use PDC drilling bit, it can drill through some soft rocks, too. however it is a little slowly. franklly speaking.

In a word, it is a good choice for home use, small farm use, commercial use to help other drill small water wells. and even could be used for some foundation project. With simple structure, it will be easy to maintain and so can keep a long time working life. only need regular maintence.

As to the price, it is only 1000USD for the host machine, if you have interest, just feel free to contact me. +8615137425291, same whatsApp and Wechat.