Welcome Mr. Camaba visit our factory for small water drilling machine
2018-07-17 09:51
Welcome Mr. Camaba visit our factory for small water drilling machine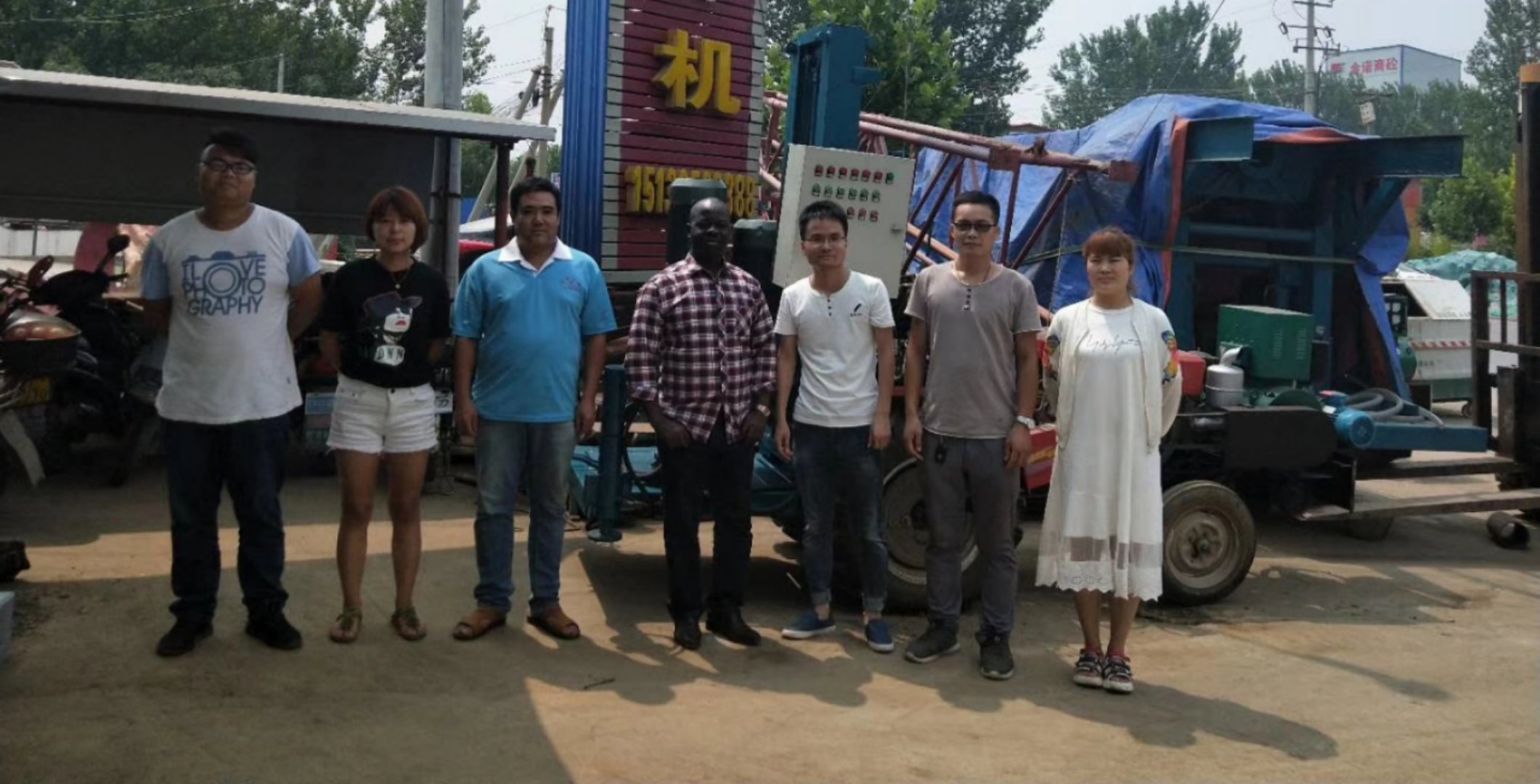 This Monday, Mr. Camaba visited our factory for the small water well drilling machine AKL-150P, he want to use it to drill 100m depth, 150mm diameter. During his visit, we show him to how operate the small water drilling machine and share with him much knowledge about how to run drilling business, and how to deal with different problem during drilling.

AKL-150P is our hot sale which sold in a big quantity, most of our clients give us good comments. it is a best choice for someone who want to run small drilling business. it uses 220V directly. 2.5kw drilling motor, 1.5m/pcs drilling rods. 2.2kw mud pump, if work with rock drilling bit, it can drill through some soft rock, too.

If you want to know more about this machine, just watch this online video. https://www.youtube.com/watch?v=EKVnx2uwL5M

Welcome to leave message or contact us directly if you have interest.