Sandeep from India visit our factory for reverse circulation piling drilling rig
2018-08-11 09:51
Sandeep from India visit our factory for reverse circulation piling drilling rig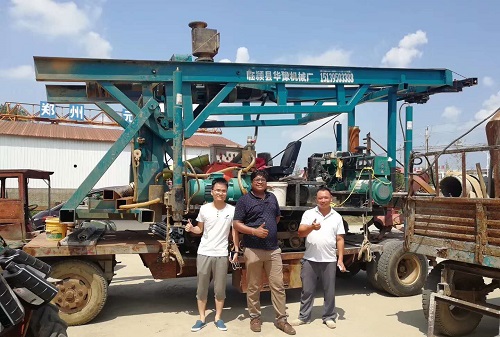 On 7th Aug. Mr. Sandeep from India visit our factory for the tractor drilling rig and piling drilling rig. This reverse circulation is well used for some large diameter piling project for bridge, construction, electric tower foundation, diameter ranges from 400mm to 2500mm. depth ranges upto 150m depth.

Sandeep is very professional about drilling rig, very appreciated about that, and we talked every details of the drilling rig, and make sure that this type will be 100% suitabe for our customer.

On 8th, we head to one drilling site to watch how the circulation drilling rig works. though it is very hot in China. Mr. Sandeep keep in a big patient to learn all about the drilling rig. Meanwhile, so many questions, too, and we like that, every customer should know their machine very well, not only ask for a lowest price. but also make the machine you purchase meet your needs first of all. this is important.