How to case and screen the shallow water well in Philippines
2018-08-01 21:18
How to case and screen the shallow water well in Philippines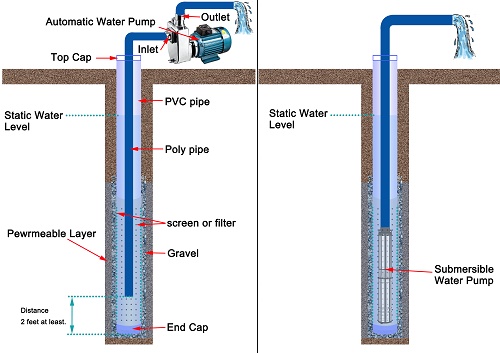 Once we finish a water well,we always need to case it with PVC pipes, especially shallow water well, just to avoid collaspe of water well wall and keep the water clean in good condition. For most of the shallow water wells not more than 50m, we always case it with PVC pipes, normally, 4 inch and 6 inch pipes are the most used specification.

Look the picutres, you will know something about it, first of all, drill a water well and hit the water level, this is the most important, haha, I don't think someone will make such mistakes. Every driller would know that. this is for some new comer who want to run drilling business.

Next, prepare PVC pipes, dig some hole onto the PVC pipes, then screen the pipes with something like gauze or nylon as filter, most important, seal the bottom one of the end of the PVC pipes, pictures show end cap.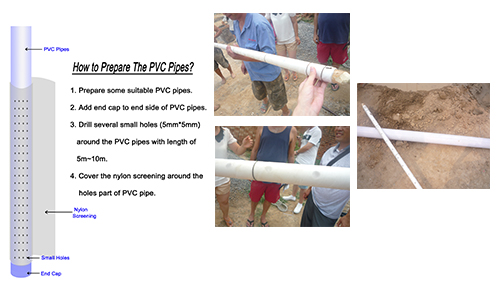 Next step will be put the one by one, PVC pipes no need some winch or hoist, just use hand will be OK. during this process, you should connect each pipes by joints or weld it, or connect it tightly.

Finally, put enough pebbles or something like that into the water holes surrounded by the PVC pipes, This help the water well save water and keep the water clean to the utmost extent.

At the end of end, put water pump into the water well, then a water wells is finished. Look easy, yes, once you finish one water well, everything will be so easy.