FY300 Drilling Rig With Air Compressor Sold To Czech Republic
2021-03-27 14:31
FY300 Drilling Rig With Air Compressor Sold To Czech Republic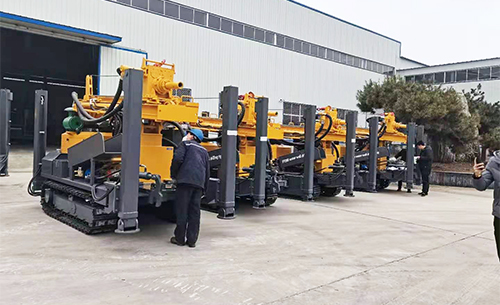 FY300 Drilling Rig
with air compressor is sold to Czech Republic, Pneumatic drilling is much more efficient compared with normal mud drilling, it is widely used to drill deep water well, This drilling technology is very common in Europe and USA, now more and more Chinese driller use such drilling rig. After 10 years development, there is more than 50 manufacturers who can make such pneumatic drilling rig, product update very fast, now both quality and working performance is very good, thanks for the big market in China, that helps a lot.
Now more and more drilling company bought Chinese drilling rig instead of Europe and USA ones, 1/3 cost, 100% working performance, 80% quality, our FY300 drilling rig has been sold to Europe, Africa, Easy South Asia, etc, It gains good fame from different countries.
To be hoest, to be helpful, to be professional, this is our business moto, Hope we can do some help on purchasing drilling and run drilling business.