Drilling rig for water well piling business in Philippines
2018-07-05 15:55
Drilling rig for water well piling business in Philippines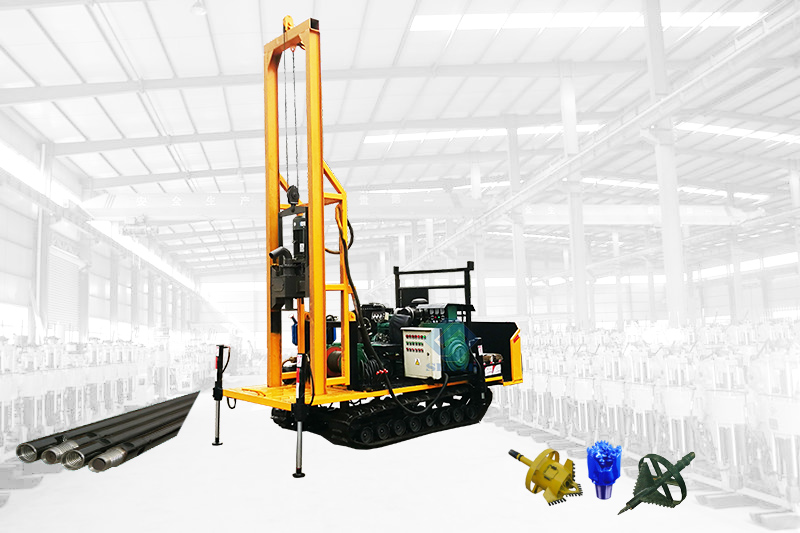 Drilling business is very good in Philippines, drilling rig would be used for water well for drinking water well, irrigation, foundation piling, construction bore hole. But one problem is that there is few manufacturer of drilling rig in Philippines, and what they provide is not economy and with a steady quality unless you pay much purchase from Japan, Machinery from Janpan is popular with best quality, even it is like this in China. But the price always cost too much to afford.

We SENTE DRILLING MACHINERY speciaze in drilling rig for many years, also sold out many unit drilling rig ro Philippines, many of them give us good comments on its working ability. if you want to start your drilling business or expand your drilling business, update your drilling rig, just conact us, +8615137425291. same whasApp and Messenger ID. we will get back to you at first time.

Now some advice for you to start your drilling business, if you are pravite, only want to drill for your own, just find some drilling company to help you though it may cost a little higher, it worths. if you want to start some commercial drilling business for neighbours, you can contact us for help, we will help you find a best option according to your budget and requirement. Once you get a machine, if you have no drilling experience, better find a driller first of all, since drilling is a little risky, we never know clear what is underground, you will lose money if hit very hard rocks, drilling pipes may be stuck if there is too much sand. or water holes may collaspe in some cases, if no experience, it will be difficult for you to deal with those serious problem. Once you gain full experience, you can drill by yourself.

As to expand drilling business, in this case, already have full drilling experience, just choose the best drilling rig will be OK, if no importing experience, please make clear the customs clearance first of all, if have experience, everything will be easy for you. Just to make sure the supplier provide correct items and enough spare parts for the machine, regarding some drilling rig, it is not easy to find replacement in your local market.

In a word, if you want to buy drilling rig from China, just contact us, we will give you best options with professional service, not just like these reseller from the tade company which sell so many different machinery.