BW-250 mud pump for deep water well drilling
2020-11-23 16:46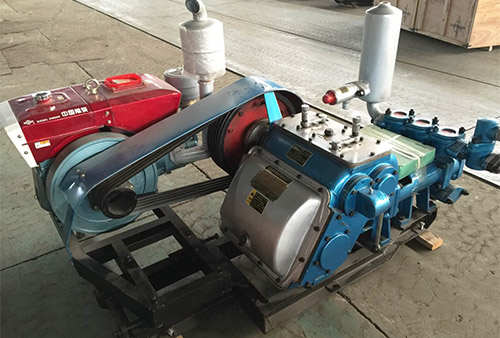 BW-250 mud pump is well used for mining drilling, deep water well drilling, It can also be used for soft foundation grouting, mine drainage and liquid transportation.

With four different flow rates and pressures, cylinder sleeves of different diameters can be replaced, with a wide flow adjustment range.

It is good mud pump to help you drill 300m depth. It can use both electric motor and 20HP diesel engine.