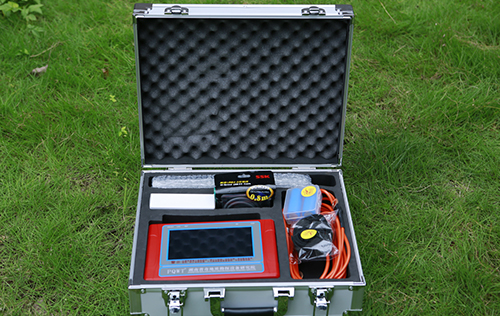 1. Be suitable for plain, hill, mountain land, highland, basin all kinds of geologic structure application;

2. Automatic mapping in the instrument, get drilling position and depth result at site.

3. Professional user group offers 24 hours after sale service.

4. The average accuracy of more than 92% from user's feedback.

5. Five languages including English/Spanish/French/Arabic/Russian are optional.

6. It is widely used for drinking water, agricultural irrigation water detection.

7. Non-professionals can learn the operation way in 5 minutes.

8. only 1-2 people can operate.

9. Two years warranty.
This PWQT TC-150 underground water detector is used for find water resource underground, with it, it will be easier to tell if there is enough water underground, this is so important when we start a water well drilling.

It shows the results directly, no need special App or Software. this is to say, you can get the detecting result at first time.
Model

PQWT-TC150

PQWT-TC300

Measuring depth

150m

300m

Measuring frequency

Single frequency, three frequency, 33frequency

Single frequency, three frequency, 40 frequency

Power supply

26650*2
4000mAh Rechargeable lithium battery

Special Controllable Power supply

A/D conversion

12-bit 1Msps

16-bit 1Msps

Measuring range

0mV-2000mV The instrument automatically switches the range

Measuring
accuracy

0.001 mV

Measurement channel

Eight channels

Unit of measurement data

The electric field components of different frequencies of the earth electromagnetic field △Vs (mV)

Channel gain

0~500,000 times

Language

English; Spanish; French; Arabic; Russian

Power consumption

About 4W

Display

Industrial-grade 7-inch high-definition digital touch LCD screen
Get Price And Support
Please Feel free to give your inquiry in the form below. We will reply you in 24 hours