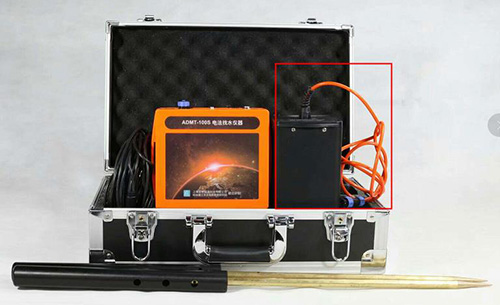 Mobile phone Underground water detector, water resource finde
Tel.: +86-371-56781209
Mobile:+86-15137425291
Fax: +86-371-68620369
E-mail:akldrill@gmail.com
Leave Messages
1. Automatically forming the graphs: Measuring by mobile phone and automatically forming the graphs after done.
2. Free of cabling: Measuring by walk and stop , and can use wireless sensor probes to solve cabling problems.
3. Online Instant Experts communication: You can directly communicate with our online experts for advise by mobile phone APP, uploading photos in the scene, instant data, effect graphs and etc to communicate online.
4. Free of USB disk: Data is directly stored in the mobile phone, or uploading to the cloud for permanently store or download to the computer.
5. Independent Choice of Display size: The display size and capability of mobile phone or tablet PC for operating is update to your own. What size of your mobile phones or tablet PC is, what experience of display you can get (5", 6", 8", 10" etc as you have).
6. More reasonable Data Processing: Strengthen the function of "Field Source Modify" (Patent number 201310205318.9). This project also obtained over 20 patents for invention
ADMT-100S 100m portable mobile phone mapping ground water detector/water finder/water detection device , , which is developed together with Guilin Technology Hydrogeological Investigation Institute. Based on over 40 years R&D design and exploration, the mobile phone water detector realize the technology that you can use the mobile phone or tablet PC to do complex data calculation, then the graphs will automatic form, store in the cloud, and you can communicate with experts advisors on line about your graphs.

Besides, if use our probes to measure, then you can wirelessly detect. It uses the mobile phone's Bluetooth to connect. And in the "MN input", you can use traditional MN cable lines or wireless sensor to measure.

If with wireless sensor, you don't have to cabling and can just measure by walk and stop, free of USB disk, detection button. Automatcally mapping by mobile phone, communicating with experts advisors online, uploading the data into cloud and store permanently.
Get Price And Support
Please Feel free to give your inquiry in the form below. We will reply you in 24 hours